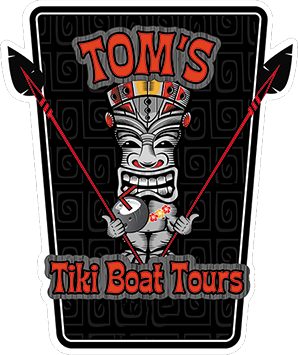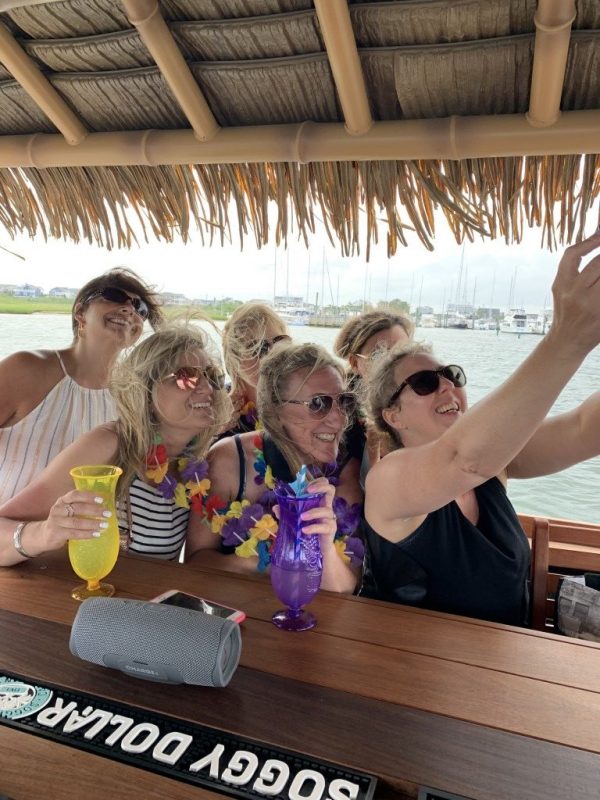 Tom's Tiki boat tours offer a fun and unique way to explore the waterways of New Jersey and Florida. These tours take place on open-air boats with thatched roofs, and can accommodate up to 12 people on board. You can relax and soak up the sun as you cruise along the water, taking in the sights and sounds of your surroundings.
No matter which location you choose, a tiki boat tour is a fun and memorable way to spend the day. These tours are suitable for people of all ages and are often offered as a group activity or special occasion. So gather your friends and family and set sail on a tiki boat tour today!
Tom's Tiki Boat is a roomy 26-foot boat with enough seating for passengers up to 12 people – there's even enough room to dance. Your 'private party' will be provided with a US Coast Guard Captain. Amenities include 2 large coolers filled with ice, for your BYOB food and beverages, red 'SOLO' cups, plastic utensils, bottled water and a JBL bluetooth speaker for the music selection of your choice. Please feel free to bring anything you need to make your Tiki experience something you'll never forget. Some suggestions would be beach chairs (yes, there's THAT kind of room).
The white, sandbar Islands, combined with sparkling clean ocean water, create beautiful locations to 'drop the hook' inside of Barnegat Light. Enjoy the protected waters of Island Beach State Park while taking in the beautiful scenery. You'll discover multiple species of birds, sea life, large sand dunes, and greenery like you've never seen before – you won't believe you are in New Jersey!
Lemon Bay, and its surrounding mangroves that encompass Manasota Key, are breathtaking. On our Florida tour, you'll discover multiple species of birds, Dolphin, Manatees and colorful tropical fish. When we 'drop anchor' at Stumps Pass, the white sand beaches and the warm tropical water are just too inviting. 
*children 3 years and under age are N/C (No charge)
*children 3 years and under age are N/C (No charge)

Tom's Tiki Boat Tours is the PERFECT party idea:
We will provide you with:
Cooler for your BYO food and beverages
1 Cooler for your Food & Beverages
2nd Cooler filled with Ice & Water bottles
Red Solo Cups
Plastic Utensils
Bluetooth Speaker